Last Updated on March 28, 2020 by Larious
When things get out of hand, you may be left with no other option but to spy on your loved ones for the sake of their safety. There might be several reasons to do so:
You may fear that your child is in bad company

You may suspect your spouse to be cheating on you

You may be worried of your elderly parents sharing too much information with people who have the wrong intentions
If we asked you to name one way in which you can find out what your family is doing at any time, what would it be? We're sure several of you would say, "Hack their WhatsApp!" Considering the way people use WhatsApp like their second voice, peeking into someone's WhatsApp messages can fetch you a lot of information about them.
But cracking into someone's WhatsApp might be tough; more so, since you would not want to get caught in the act of spying. One way of doing it would be not touching their phone at all.
Sounds absurd? Are you thinking about how it's even possible to hack into a phone without touching it? Well, let us assure you that there is a way to actually do it and that too in less than 5 minutes.
If you'd like to know more, do check this post to hack WhatsApp messages without access to phone.
Part 1: Hack WhatsApp Messages with Spyier
The internet is filled with piles of phone spy solutions. You should be aware of the fact that not all are trustworthy. While some expose your identity as the spy, others make the target device vulnerable to data thefts.
Among several such bamboozle apps, there's one that stands out. It goes by the name Spyier and it's one of the most able phone monitoring solutions out there which can get the job of WhatsApp hacking done without getting detected.
Working like magic on a target iOS or Android phone or tablet, Spyier is one of the most secure and adequate spyware which is suitable for keeping a tab on your loved ones. To get access to WhatsApp messages of a device hassle-freely, you cannot find a better solution than Spyier.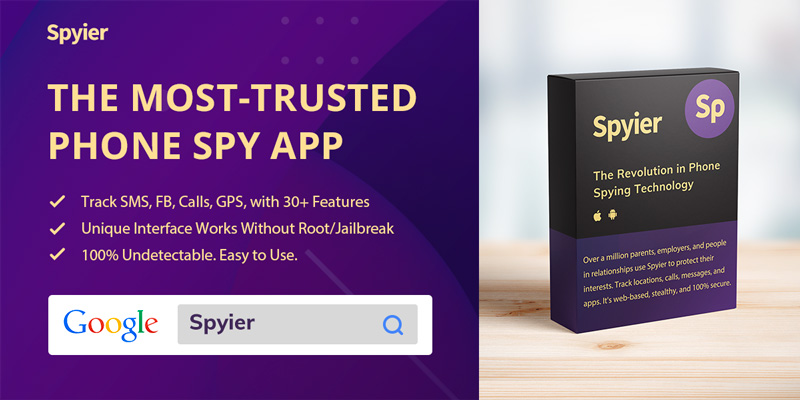 Spyier comes power-packed with features like:
The ability to track a target device 24×7 with its GPS location (coupled with the advanced 3D view)

Incoming and outgoing message tracking with the ability to recover deleted messages

Address book monitoring and call history tracking with timestamps

Complete access to all media files on the target device with information regarding media files that have been shared across messaging platforms
In addition to the above, Spyier comes laced with an intuitive Setup Wizard and easy-to-use interface which makes it simple to work with even for someone with zero technical knowledge.
What makes other WhatsApp hacking apps rank less from Spyier
There are many aspects of Spyier that will make you want to pick it over other bogus so-called WhatsApp hacking apps.
The application has been around for over a decade and has millions of delighted users in 190+ countries. It has been rated as the #1 phone spy solution by giants like TheVerge, Mashable, Mac World and Tom's Guide.
Working stealthily and remotely without needing any human verification, Spyier has been designed by talented developers who've made use of cutting-edge technology. One of the coolest aspects about the app is that unlike other WhatsApp hackers, it doesn't need you to root or jailbreak the target device.
The Android version of Spyier is a mere 2MB application. It can be installed and set up in just 5-minutes. Once installed, it can be easily removed from the application drawer, and thereafter, due to its small size, it is very difficult to detect it working in the background.
Note: Installation is necessary for any Android phone tracking solution to work. If you've found a spy solution that says that it works without any installation required on the target device, it is a fake! DO NOT BUY THAT SPYWARE.
Spyier's iOS version is completely cloud-based. The application interacts with the iCloud backup of the target directly. There is no requirement of installing or downloading the application on the target iOS device.
How Spyier makes WhatsApp hack without access to phone possible
The way Spyier lets you hack into someone else's phone is genius.
On iOS, every detail stored in the iCloud backup is made available in an online dashboard to which you can log in from any web-browser without being anywhere near the device!
On Android, a dedicated keylogger feature captures every keystroke used on the target device. So, in effect, you get a hold of all the usernames and passwords used to log into WhatsApp and other social accounts. That's how you crack into them without getting caught!
Part 2: How to Hack WhatsApp Messages without access to phone
The Android keylogger or iCloud backup data of the target device can be accessed after you've signed up, registered, and configured Spyier as indicated below:
Step 1: Create a free account with Spyier using your email ID as your username. Also, pick a monthly subscription plan. To monitor just one device, the premium package is what you want. However, if you're looking to monitor multiple devices you would want to pick the family package.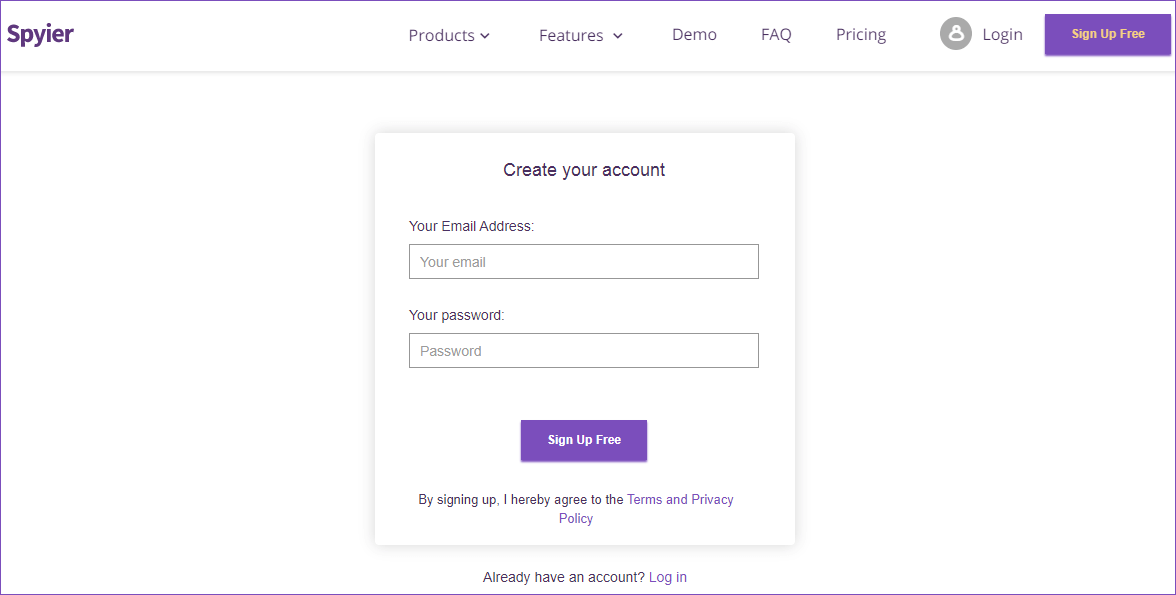 Step 2: At this step, you will be asked to specify the target OS.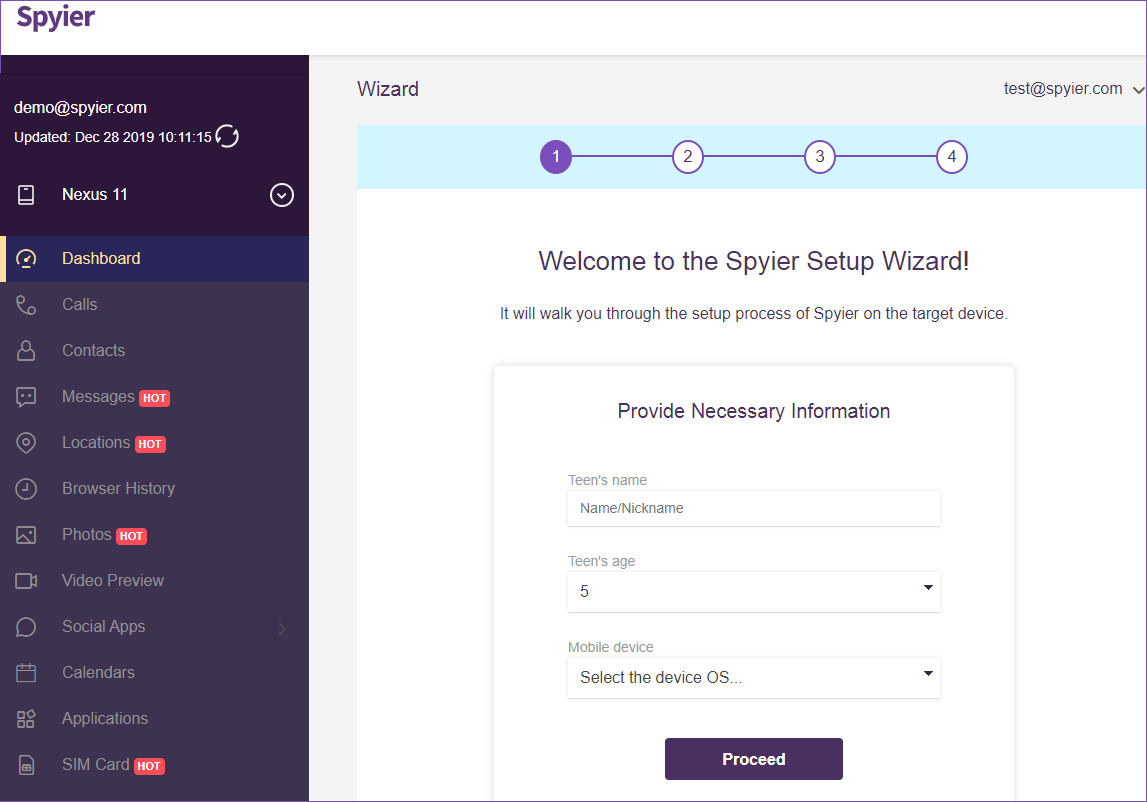 Step 3a: If you've picked iOS, all you need to do is fill out the target's iCloud credentials and the application will start syncing the data into its online dashboard.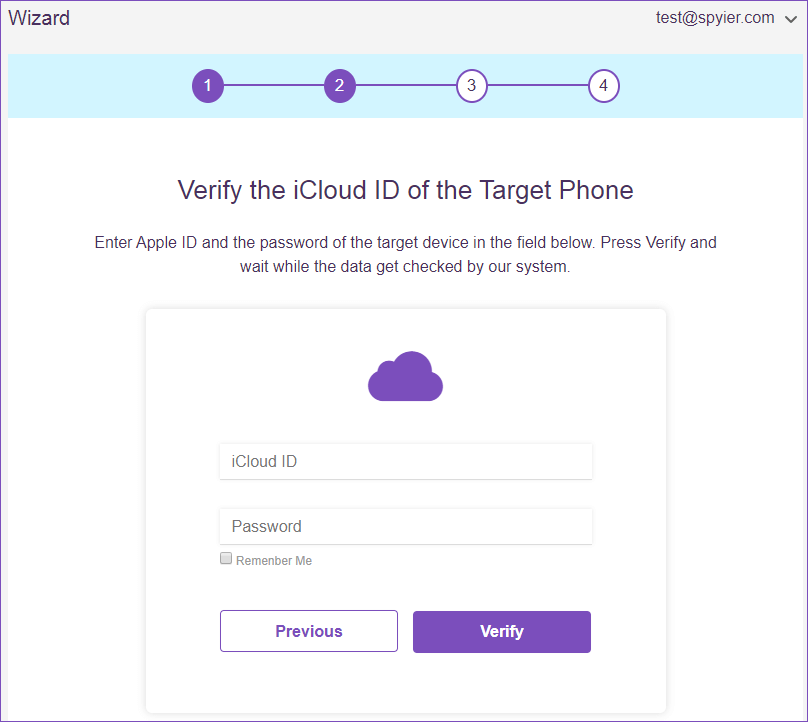 Step 3b: In the case of Android, you will receive the download link on the email you specified during setup. Download the application and install it using the instructions given. 
Step 3: At the last step you will see a "finish installation" screen where one click on the "Start" button will initiate the phone monitoring.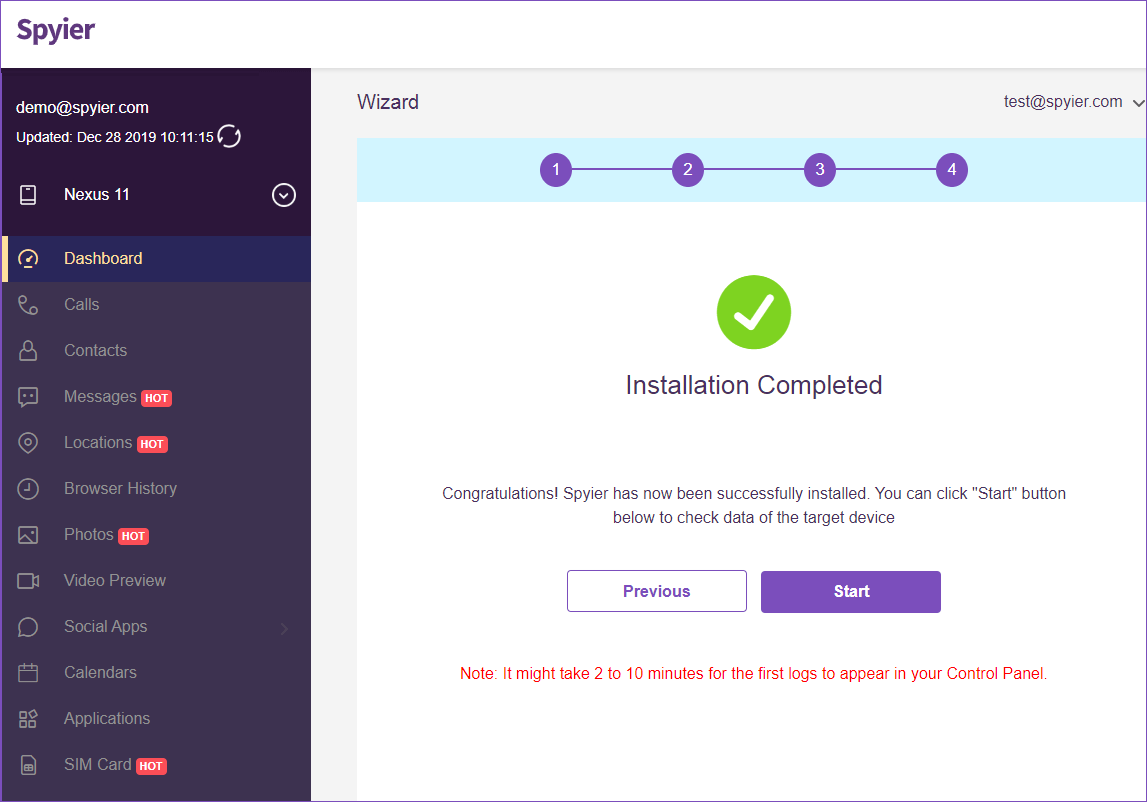 Now you can go to the left-hand side of your Spyier dashboard and pick the dedicated "WhatsApp Spy" option to begin remote hacking of your target's WhatsApp messages. They won't find out and you will get all the information you need. Simple!
To conclude things
We hope this post was successful in letting you now know how to hack WhatsApp without access to the target phone. In our opinion, Spyier is the most suitable spyware for the purpose since it gets your work done efficiently without raising any alarms. It is also quite affordable The application works discreetly but is full proof and is safe for both personal and professional use.