Last Updated on September 25, 2023 by Larious
Are you a business, individual or organization looking to reach global audiences and customers? If so, translation services can be essential in helping to bridge the language gap and build relationships across cultures. But with so many options out there, how do we know which one is right for us? To make things easier, here's our top 10 list of the best translation websites of 2023 that are guaranteed to help take your business or personal communication beyond local horizons.
Whether it's website localization, document translations or interpreting services – each service has been evaluated on both affordability and quality of support services offered. So read on and find out which website can help expand your reach today!
Overview of the Current Translation Landscape
As our world becomes more interconnected, the need for accurate translation services is more important than ever before. With so many options available, it can be overwhelming to choose the best website translation service or web translator for your needs. However, with a little research and guidance, you can find the translation site that best suits your needs. Whether you're looking for professional translation services or free online translation tools, it's important to find a service that provides accurate translations while also maintaining the integrity of the original message. So, if you're looking to translate documents, websites, or anything in between, take the time to explore the various translation services available and find the best fit for your needs.
Introducing the Top 10 Best Translation Websites of 2023
In today's global world, communication has become increasingly important. Whether for business or personal reasons, the ability to communicate with people from different countries and cultures is crucial. Thankfully, the internet has made it convenient and easy to connect with people all around the world. However, language barriers still exist, but technology has provided us with translation websites that can break down those barriers. Translation websites have come a long way, improving their accuracy and speed over the years. In this article, we will introduce the top 10 best translation websites of 2023, taking into consideration factors such as accuracy, speed, user interface, and additional features. These translation websites are sure to make your life easier, whether you're trying to communicate with someone in a foreign language or simply looking to better understand a foreign language.
1. Google Translate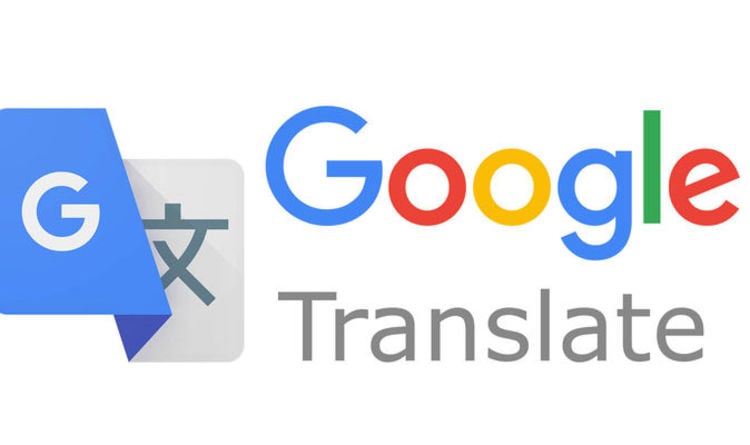 Google Translate is undoubtedly one of the best websites for translating languages into different languages. With its artificial intelligence, it has become a preferred choice of many users seeking the best website translation services. This web translator boasts an impressive variety of languages it can translate, including less commonly spoken ones. Its easy-to-use interface allows users to simply copy and paste a text into the box and let the system do the work. With its accuracy and speed, Google Translate has proven to be the go-to choice for anyone seeking the best translation sites available on the web. Google Translate supports over 100 languages and is completely free to use. While it may not always provide the most accurate translations for complex phrases or professional documents, it's a great tool for general, everyday translations.
2. DeepL
In today's global world, communication is key. Whether it's for business or leisure, effective communication is essential to forming connections with people from all over the world. One of the best ways to break down language barriers is through translation. And when it comes to finding the best website translation, DeepL undoubtedly stands out. With its state-of-the-art translation technology, DeepL is one of the best translation sites out there. Whether you're looking to translate a website or a document, the web translator provides accurate and reliable translations in over 26 languages. So, if you're in need of quality translations, look no further than DeepL.
DeepL provides highly accurate translations for a smaller number of languages. It offers both free and paid plans. The paid plan, DeepL Pro, provides access to enhanced features, including unlimited text translation and API access.
3. SDL Language Cloud

The internet has revolutionized the way we communicate, making it easier to connect and interact with people from all over the world. But with that comes a language barrier that can sometimes be daunting. Thankfully, there are a plethora of resources available online to make translations easier than ever before. From machine translators to professional translation services, finding the best website translation can be challenging. However, one site stands out among the rest – SDL Language Cloud. As one of the best translation sites available, this web translator offers accuracy, speed, and versatility, making it the go-to choice for individuals and businesses alike looking to translate their content. With its powerful features and intuitive interface, SDL Language Cloud is the ideal solution for anyone seeking to break down language barriers and connect with others worldwide.
This website offers both free machine translation and paid human translation. Its professional services include document and website translation, and it supports a large number of languages.
4. TheWordPoint
Imagine having the ability to effortlessly translate web content from any language to English – that's precisely what TheWordPoint excels at. This top-notch translation website boasts a team of skilled professionals who are well-versed in over 50 languages. They are dedicated to delivering the best web translations you can find online. With TheWordPoint, you can count on accuracy and precision. Whether you're a professional translating important documents or a curious traveler browsing foreign sites, this website offers the best web translator service to exceed your needs. TheWordPoint's unrivaled quality and affordability make it one of the best translation sites out there.
5. Reverso Context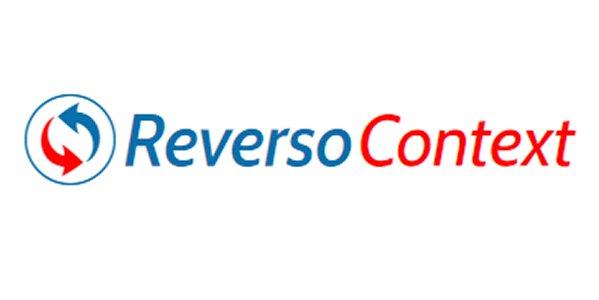 Are you tired of sifting through unreliable translation websites just to get a simple phrase translated accurately? Look no further than Reverso Context – the best website for translation on the web. With their advanced and intuitive translation tools, you can easily translate text from any language into English with just a few clicks. With the most up-to-date database of words and phrases, Reverso Context ensures that the translations you get are always the most accurate. Say goodbye to inaccurate translations and hello to quick and reliable translations with Reverso. This service provides translations in 14 languages. Reverso's additional features include a dictionary, language identification, and language learning tools. It offers subscription plans for ad-free and unlimited translations.
6. MyMemory Translator

In today's interconnected world, translation has become an essential tool for communication between individuals and businesses from different countries and cultures. And MyMemory Translator is among the best web translators that simplify this process. It is one of the best translation sites that offers high-quality translations with a simple and user-friendly interface. The website is designed to help you translate texts accurately and quickly, making it ideal for those who wish to communicate with others in different languages. With MyMemory Translator, you benefit from the best website translation services available online today. Whether you need to translate a short phrase or an entire document, this reliable and efficient translation tool will help you get the job done.
7. Yandex Translate
Are you struggling with understanding foreign languages while browsing the internet? Don't worry, because Yandex Translate has got you covered! It's a fast, accurate, and easy-to-use online translation service that satisfies all your language needs. With Yandex Translate, you never have to worry about getting lost in translation again. Whether you're trying to decipher an important email, read a foreign news article, or communicate with someone in a different language, Yandex Translate is your go-to translation site. Its advanced technology ensures the best website translation experience, making it the best web translator available. So, next time you need a helping hand while navigating through different languages, look no further than Yandex Translate. Yandex's free translation service supports over 90 languages and also offers a mobile app for on-the-go translation. It also includes a feature that translates entire websites.
8. Systranet Translator
Finding the best website translation can be a daunting task, especially when language barriers limit your ability to access valuable content. Thankfully, the Systranet Translator has come to the rescue, offering one of the best web translators available today. It boasts a vast collection of languages to translate, ensuring that nobody gets left behind. The website's user-intuitive design makes translating a breeze, regardless of your technical expertise. So if you find yourself on a non-English website and want to translate the content into English, look no further than Systranet. With Systranet, you're guaranteed to get accurate translations that will give you access to the world's most reliable information, right at your fingertips.
9. Promt Online Translator
Looking for the best website translation service that can provide accurate and flawless translations? Look no further than Prompt Online Translator. With its state-of-the-art features and user-friendly interface, Prompt Online Translator has become one of the best translation sites on the web. Whether you need to translate a document or a website, Prompt Online Translator is the best web translator you can rely on. With its advanced translation algorithms, you can trust that your translations will be accurate and meet your needs. And with prompt turnaround times, you'll get the results you need in no time. So, the next time you need to translate something, forget the hassle of finding a reliable translator and head straight to Prompt Online Translator.
10. Babylon Translation Software & Services
Babylon Translation Software & Services is a game-changer when it comes to website translation. In fact, it's considered one of the best translation sites out there. Thanks to its cutting edge technology, Babylon's web translator can translate any website into over 75 languages with just one click. This makes it the go-to option for anyone looking for the best website translation services. And the best part? It's lightning fast, so you won't have to wait long to have your website transformed into a multilingual masterpiece. Whether you're looking to expand your business abroad or simply want to connect with a global audience, Babylon has you covered. Aside from providing translation services, Babylon also offers premium features like proofreading and human translation services at a cost. It supports more than 75 languages.
What Type of Content Can be Translated for Different Audiences and Markets with These Sites
If you are looking for the best website translation, then you are in the right place. There are several translation sites out there, but not all of them are created equal. It can be challenging to find the best web translator that can translate your content accurately and effectively for different audiences and markets. However, with the right tools and strategies, you can overcome this challenge. These sites are designed to translate various types of content, including websites, documents, and even social media posts. No matter what kind of content you want to translate, you can find a suitable solution with the best translation sites. So why not give it a try and see the results for yourself?
How to Choose the Right Website for Your Business Needs and Goals
The success of any business today largely depends on its online presence, and what better way to make an impact than by having a website that speaks to your audience in their language? While there are numerous translation sites and web translators out there, choosing the right one for your business goals and needs can be challenging. A poorly translated website or a website with limited translation capabilities can discourage visitors and hurt your online reputation. It is crucial to do your research and find the best website translation services that align with your brand messaging. You want to work with a web translator that offers accurate translations and can customize the translation to your target audience while maintaining consistency across all pages. Remember, investing in the best website translation is the first step towards reaching your global clients and gaining a competitive edge in the market.
Tips on How to Use These Sites Efficiently and Effectively
Are you tired of using unreliable online translators? Look no further because we have gathered the best translation sites out there. These websites not only provide accurate translations but are also user-friendly. However, using them efficiently and effectively is the key to getting the most out of your translation experience. The first tip is to choose the best website translation that suits your needs. Some websites specialize in converting certain languages, while others offer a wider range of translations. Secondly, take advantage of the best web translator features such as voice translation or document translation. Lastly, always proofread your work to ensure that the translations are appropriate and free from errors. With these helpful tips, you're sure to breeze through your translation needs with ease!
What to Avoid When Using Translation Websites
When using translation websites, several pitfalls should be avoided to ensure effective and accurate translation. Here are some points to consider:
Overlooking context: Automated translators often struggle with context and cultural nuances. Do not entirely rely on them for complex texts or documents with significant cultural undertones.
Dependence on literal translation: Literal translations may not always convey the intended meaning accurately. When dealing with idiomatic expressions or jargon, seek assistance from a human translator.
Ignoring proofreading: Always proofread the translated content. Automated translations may have errors, and proofreading helps identify and correct them.
Neglecting website security: Some translation sites might not be secure. Avoid sharing sensitive documents or information on these platforms.
Assuming one-size-fits-all: Not all translation websites are suitable for all types of content. Choose a service that best fits your specific translation needs.
In conclusion, translation websites have revolutionized the accessibility, efficiency, and scope of language translation services. By offering instant and accurate translation options, they have further shrunk the global divide, facilitating seamless communication among diverse linguistic communities.
These platforms serve an array of needs, from personal interactions to business requirements, making them a valuable resource in our interconnected world. However, their use demands a balanced approach, acknowledging their limitations in handling context and cultural nuances. As these technologies continue to evolve, they are expected to address these challenges more effectively, making their services even more indispensable. Exploring these platforms and selecting the right one for your needs can significantly benefit your global communication efforts.