Last Updated on October 25, 2018 by Larious
Top 10 Best Free HD Video Converters On Windows And Mac PC – The treatment with all types of multimedia formats, including video, is increasingly widespread among users in any field, whether professionals for their jobs, students, or in more common uses such as social networks, instant messaging applications or the email.
In addition, thanks to the high-speed Internet connections that we have today, the exchange of this type of files is becoming more common, since while it was almost unbearable to send a video through the Internet if its format and size are properly optimized, the process is almost immediate.
However, as happens with other files such as photographic or musical, at present we have a number of alternatives to work with and which refer directly to the format of each file. In this way and in regard to the video, we can find types such as AVI, MPG, WMV, MKV, MP4, MOV, or FLV, among others.
Each one of them has some characteristics, which defines its most appropriate type of use, something in which parameters such as quality, "weight", compatibility, platforms, etc. already come into play. To know some of the main differences between the most common today, we recommend you take a look at the entry that we offer below.
Well, once we know the different types of formats with which we can work and the environment and use that we are going to make of the corresponding video, it is best to take advantage of some software especially indicated for the treatment and conversion of them.
In the market, we can find many options for this type of work, but then we are going to talk about 10 best-known alternatives and it is depending on whether we are going to use that video to transport it in a USB key, send it by email, for professional presentations, to share it on Facebook, etc; the format in which it should work varies.
What is the best video format?
With the AVI format, videos get high quality but become too heavy, so its use for the Internet is not recommended. There are different compression codecs for AVI, but DivX and XviD are those that offer a better quality-compression ratio.
The video format in MP4 is well known and one of the most compatible formats with mobile devices such as smartphone or iPad. The MP4 uses a compression algorithm that encodes audio video data optimizing its storage quality, coding, and distribution in networks.
In the beginning, it had some compatibility problems with some video and audio players, but over time all the players accepted this new video format as a standard. Moreover, the MP4 format can have a very good quality but the file weight will always be higher than the AVI format with the DivX codec.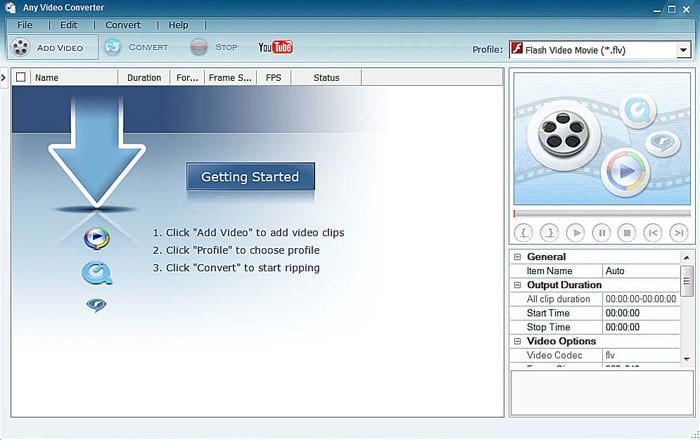 One of the main advantages of this software, in particular, is that it is capable of working with almost any format of the most common, so we have almost guaranteed to find the desired format in each case.
Its operation focuses on importing the video with which we work and then convert it to the format you prefer with the push of a button, as simple as that. In addition, the different formats are categorized by type available and not only that even this converter also has a user interface really simple, even for novice users in these conflicts.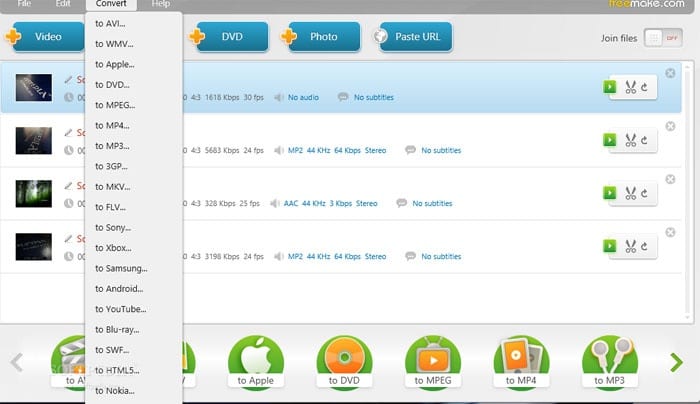 As usual in these programs, support for multiple video formats is a common feature among the majority. In this case, although its functionality is very effective, in terms of its user interface, we can not demand much, as it fulfills its function without delicacies.
Basically, in this converter we will only have to select the input format of the video that we are going to add to the list, to later indicate the output format among all the compatible ones. It should also be mentioned that the speed of treatment, even with large videos, is noteworthy in terms of its speed.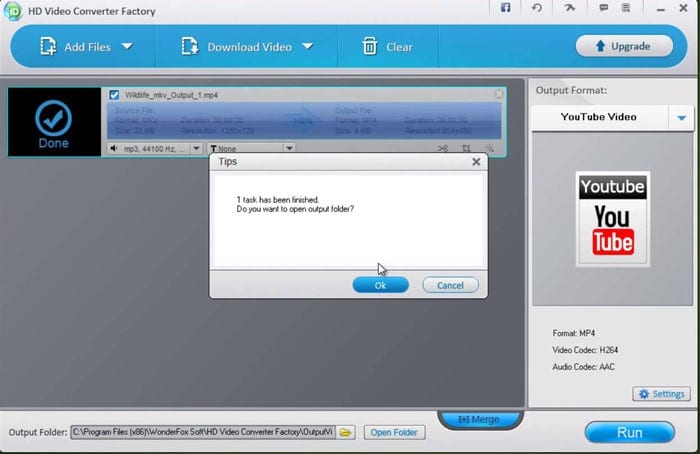 As we have mentioned before, despite the enormous compatibility of video formats that support these free tools, the truth is that they do not stand out because of the attractiveness of their user interface, and something similar happens in this.
As this HD video converter has support for more than 200 different formats, but in this case, we will highlight the support for video in 4K. On the other hand, we will also highlight that it converts video files from the Internet web, it has some basic tools for editing and downloading content from well-known portals like the tech giant Google's giant video platform, of course, I am talking about YouTube.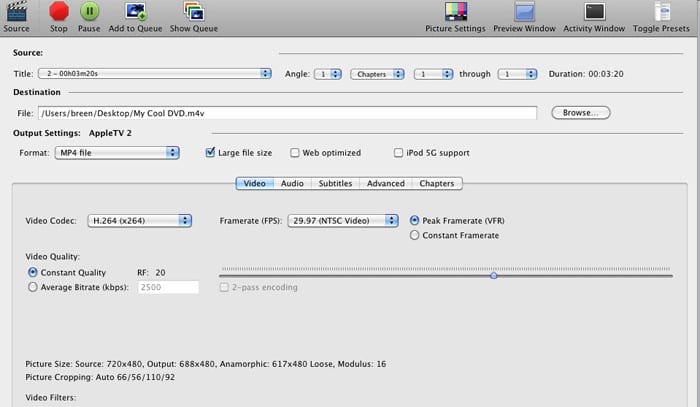 Here we have one of the most special alternatives since it is a very light cross-platform option that in this case, it has a specialized feature in the treatment with the MP4 format. And not only that, even it is a more than the adequate program for all those who want to optimize the playback of videos on their mobile devices.
Once the original is loaded, we will have the possibility to select only a part of the video for its subsequent conversion, and thus it allows us to save space. It also has some customization options to define the size of the resulting project, apply some filters, modify the codec to use, in addition to adjusting the compression as well.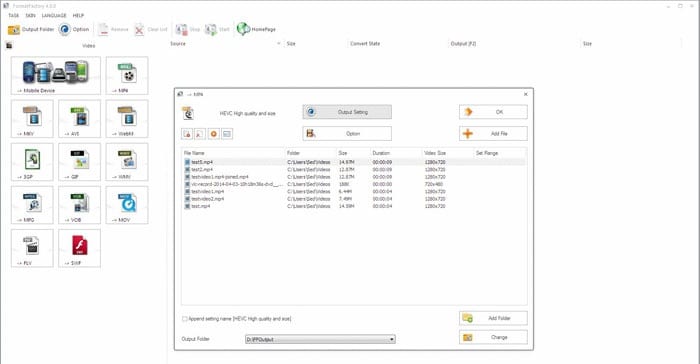 Now we will talk about an alternative that, as the main point differentiating from the rest, treats and converts both video and audio files. This is something that we can check immediately because once installed when you display the list of compatibilities to convert, we will see extensions of both types.
Of course, we can not ask this program much more apart from its main function, the conversion, since the rest of the functions are very basic and focus on optimizing these tasks. Moreover, it also has a feature that allows us to rip DVDs in addition to another to repair damaged video files.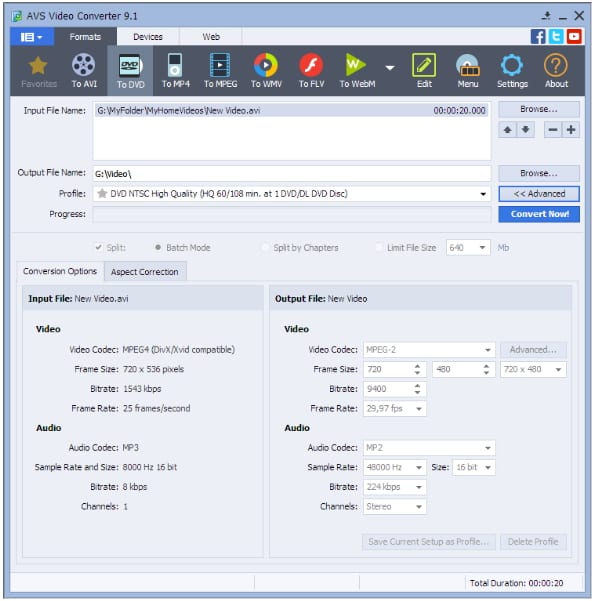 This free video converter is currently available only on Windows. Mainly supports AVI, WMV, 3GP, VOB, H.264, M2TS, AVCHD, Blu-Ray, TOD, RM, FLV, MKV, DVR-MS, XVID, MPEG, MOD, MTS, QT, and DVD. The available output programmers include BlackBerry, Sony, Apple, Android, or gaming consoles and much more.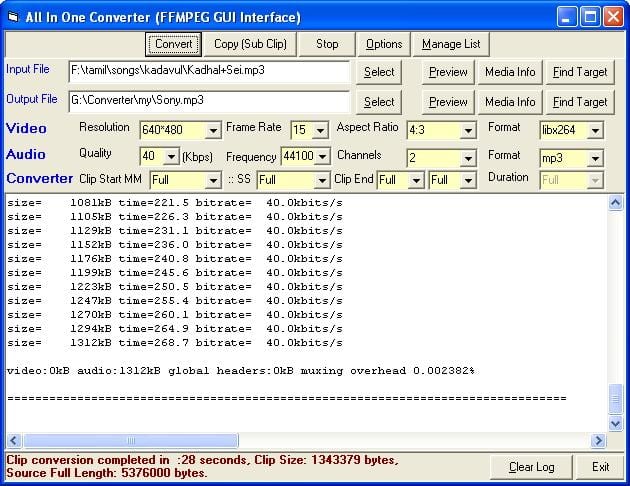 This Windows video converter like all the above supports many video formats, AVI, MP4, iPod, PSP, 3GP (mobile phones), iPhone, WMV, ASF, MOV, QuickTime, MPEG, MPG2 etc. It allows you to convert videos to your TV, website, mobile phone, iPod, iPhone, PSP, MP4 player and more with optimized programmers. And not only that even you can also extract beautiful music from movies as well.
MediaCoder is a free Windows Video Converter which is very easy to use. As this video converter supports converting videos in different formats such as MP4, AVI, QuickTime/MOV, MKV, FLV, MTS/M2TS/AVCHD, and much more. Even you can also use it to copy BD/DVD/VCD/CD and capture from video cameras as well. This software can also improve the audio and video contents by several filters.
Koyote can be your great option as a Windows video converter, as it has a simple interface. You can only import your file, select output format and then start converting it. While now if we talk about the video conversion then let me clarify that in this video converter you can simply convert MPEG-4, AVI, MP4, 3GP, DVD, FLV and WMV formats, and other formats compatible with websites, iOS or Android devices.
To finish we will talk about an alternative that, as the main point differentiating from the rest, treats and converts both video and audio files. And not only that even to use this converter you do not have to install any desktop software to convert videos, as you can simply use this tool for free that also online.
I hope this list of the Free Download Best HD Video Converters 2018 help you to convert all your favorite videos and movies into MP4, Avi, and other video formats. So, what do you think about this? Simply share all your views and thoughts in the comment section below.