Last Updated on July 15, 2019 by Larious
How To Get Free Amazon Products From Sellers And Make Profit $$ – So I decided to post this little informative " guide " for those who want to get cool free products or simply sell them and make some extra bucks.
Requirements;
PayPal Account.
Amazon Prime Account ( obviously ) with at least 5 reviews done already.
Some money to start with.
A Facebook account.
PATIENCE !!! and a BRAIN.
Let's get into it, shall we?
First of all, go to facebook and search for " Amazon reviews " groups ( there are TONS, enter in as much as you can, so you can find lots and lots of products to choose from )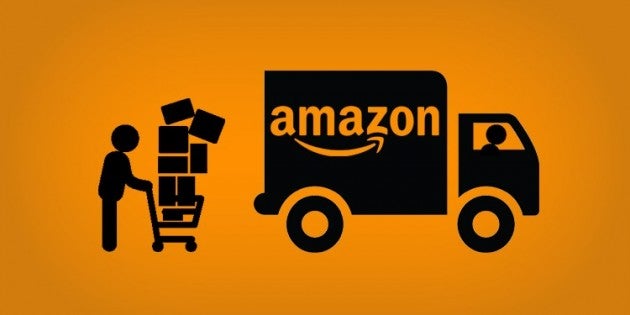 Find an item you want that is available in your AMZ country store; you can see it directly in the post since every seller put " DE/UK/IT/US" etc… ( example; a fitness tracker posted by Pepe for the UK )
PM PePe with your AMZ profile LINK ( very important, they will ask you this anyway. ), PayPal email ( to get the refund ) and the product image you want.
NOTE:
Be careful, and there are many scammers pretending to be Chinese sellers lately, it's up to you to spot them ( real sellers do not speak proper English, but a scammer over-do errors to try act like a Chinese.
So its' really easy to spot these mf's ), most of the products that you see are probably being posted by INTERMEDIARIES, be careful with them too.
Must Read: 10 Cool Amazon Echo Alternatives You Can Use (2017)
40% are legit, 60% will scam, but don't worry too much, since you can return the item to Amazon and get a refund in case you get scammed. Also, Facebook is banned in China, so ALWAYS ask for an EMAIL to contact the seller, in case their account disappear!*
Once they check your profile, they will tell you some keywords and send you the product image + seller name from Amazon;
You can now search those keywords and find the image, also check the seller name. Send them a screenshot to confirm if that's the right product when they say yes and tells you to buy it, do so and give them the order number.
Wait for the package to arrive, then take some pictures of the item/s or even better, a video ( ask the seller if they want a video or just images)
And make a full 5-star review (critical), write something to attract potential customers to buy their product ( or simply that it works very well and shit like that, that's why you need a brain ffs )
Once Amazon approves your review ( by EMAIL ) copy the link of it and send it to the seller. Ask them how many time for the refund ( usually takes 1-2 days, weekend excluded ) DO NOT STRESS THEM ASKING FOR THE REFUND ( very important if you wish to cooperate for more products of their brand! ) That's it.
You get a free product & a full refund on PayPal ( be sure to ask the seller, before purchasing the item, if they also cover the PP Fees ) but most likely yes and most of them will also give you an additional commission ( around 5 to 15$, if you see 20/25$ be careful, might be a scam ) You can now choose to keep the item, or just sell it locally to someone and profit.
Golden TIP;
If a seller has MD in its name ( means Mohammad ) be REALLY careful! 90% of the scammers are well known using that abbreviation, not racist or anything, but I've been doing this for ages, and I know how to avoid scams.