Last Updated on March 29, 2021 by Larious
Loom Money Nigeria – The Hot Ponzi Scheme Is The New MMM Trending – Loom Money Nigeria appears to be the latest Ponzi scheme making raves among Nigerians, and recently, it has been targeting and recruiting more young Nigerians into their program.
Naija News gathered that the Loom Ponzi scheme first appeared in the UK, moved to Australia trending massively in both countries and finally, it is in Nigeria.
The loom Ponzi game is a peer to peer pyramid scheme just like other typical Ponzi schemes, which readily brings to the conscious mind the famed MMM scheme founded by the late Mavrodi.
How Does the Loom Scheme Work?
1. The first step to start making money is being invited to join a WhatsApp group chat, and Then they asked you to 'invest' 1,000, 2,000 or 13,000 naira with an assurance that you will make eight times or more the amount back once you recruit new entrants.
2. Once you have paid in the initial money, you are then asked to invite at least one or more person's to join the system.
3. There are four different levels in the Loom Nigeria Ponzi scheme – Purple, Blue, Orange, and Red.
4. Each time eight people join the loom Ponzi scheme, the person in the center (Red) will get the required target amount and leave the WhatsApp group.
5. The loom Ponzi scheme will then split into two different loom groups. The top right half and the bottom half become the new looms game, and everyone that's in the group moves on into the next phase (Purple Level – into Blue Level – Into Orange Level), and the cycle starts all over again in no time.
The more people you bring into the looming group to add to the circle, the more quickly the movement and cash are made, and the easier it will be for you to make your massive chunk of quick, easy money.
The process involved is that you get eight times the amount you "spend." If you invest 1,000, you get 8,000; if you invest 2,000, you get N16,000; and if you spend N13,000 you will get N104,000
Basically, the number of people you add to the loom, the quicker the movement for you to withdraw yours.
In summary, you have to pay to join the program and then look for eight new members to join the WhatsApp group and those eight people also have to continue the process to keep the scheme working.
1st payment attracts eight new people.
For eight people to be paid, the WhatsApp group needs 8 × 8 new members = 64 new members.
For 64 people to be paid, the WhatsApp group needs 512 members which can be calculated as 64 × 8.
For 512 people to be paid, the WhatsApp group needs 4,096 new members and continuously.
However, there are mixed reactions to this
Rose joined the WhatsApp group on Saturday, and I cashed out 16,000 naira on Sunday, Loom is real.
Gbenga Ojo, said he joined the Whatsapp group last Saturday with 1000 and cashed N8000 out that same Saturday."
While some Nigerians are being skeptical of joining the money doubling train, some are sure they will not because of their experience with various Ponzi like MMM, Twinkas, Charity, Zar Fund, Ultimate Cycler, Get Help Fund amongst others.
A school teacher said even though I didn't lose in MMM, I don't think I can do any other Ponzi scheme."
Meanwhile, Felicia said she could never spend her money in the loom." I cannot invest in any of these so-called Ponzi.
Is Loom real? While people who are into this Ponzi scheme have proofs to show as evidence of payments to lure new people into this platform, it is pertinent to note that Loom Money Nigeria is not a sustainable investment, neither is it legal.
The Impending Doom: Practically, you pay to get involved in a Ponzi scheme. Loom Money Nigeria relies on "you" to recruit other people to join up and to part with their money just as you did.
In order for everyone in the scheme to make profits, the supply of new members is expected to be unending.
Each Whatsapp group or other social media platforms is expected to be growing with new members to make the kind of money Loom Money Nigeria is promising.
Therefore, should some members fail to keep up with the commitments expected of them to get their expected returns, the amount of money coming into the scheme will ultimately dry up; causing people to lose their initial investments just as it was the case with MMM.
The Tragedy: Loom Money Nigeria is dangerous, and the result is expected to be tragic.
This is because by inviting your friends and family members to join the platform for you to cash out, you are scamming them.
Essentially, you're scamming your family and friends because it is your immediate circle that you are the Ponzi scheme onto — it's basically like transferring money around to different people until the people at the bottom of the get eventually get screwed.
Quick Reminders: A Ponzi scheme is a form of fraud that lures investors and pays profits to earlier investors with funds from more recent investors.
Ponzi schemes typically deceive victims into believing that profits are coming from product sales or other means, as they remain unaware that other investors are the source of funds.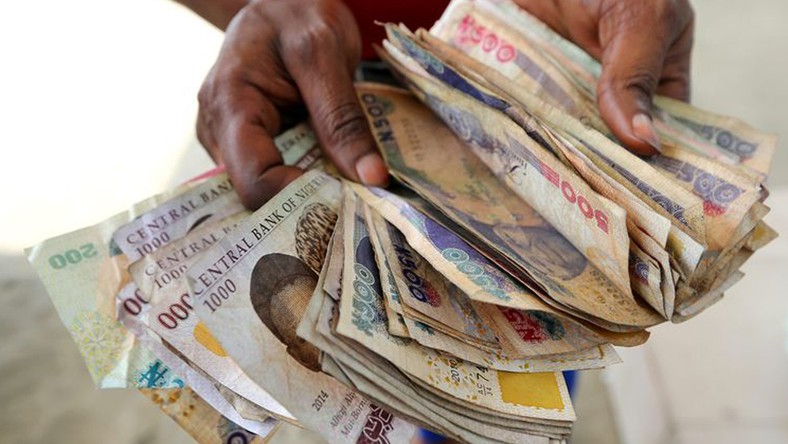 Man Who Started "Turn $100 to $800" Loom Ponzi Scam Has Made Over 10 Million Dollars
Derek Loom who started the "Blessing Loom" made over 10 million by promising Facebook users $800 if they can refer two other people to the scheme.
Along with that, the user needs to deposit $100 from the start all the signs pointed to a classic Ponzi scheme.
Derek Loom started his scheme with a few people who were looking for extra money during the holiday season and were easily tempted by the "Blessing Loom" they jumped on the idea of making extra cash doing nothing after receiving their $800 the scheme blew up and everyone wanted it, but the plan grew so fast that some of the people scammed wished to invest $100,000 for an 80% return and that's when the scam really blew up.
Derek Loom had less money coming in he decided to keep the remaining amount for himself and take a run from it.
But Authorities were outside his door. Like any Ponzi, if you get in early, you will profit its the people who get in last that pay the bill. Derek Loom has not been charged but will be tried for running this elaborate scheme.
Note: There is a thin line between loom and doom! Are you into Loom? Let us know your experience so far.