Last Updated on January 16, 2019 by Larious
Snov.io Email Tracker is a forever-free browser extension that will suit every person regardless of their position. It works right in Gmail and G Suite providing users with live information about sent emails: opens and links click and how many times this or that action was performed.
The extension can be activated for multiple accounts, so you can track all emails sent, either business or personal ones. When the emails are sent they are marked as Unopened; as soon as the recipients open the emails, the mark changes into Opens with the number of opens.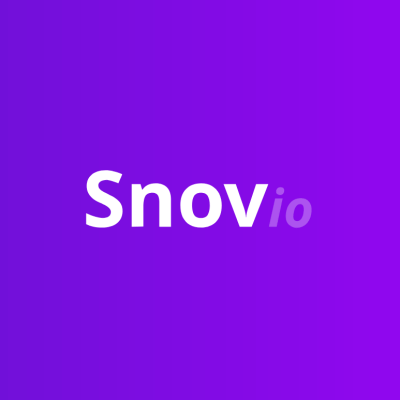 If the receiver clicks on the link inside the email, green mark Clicks with the number of clicks appears next to the Opens. When the recipient opens the email or clicks on the link, a live push notification pops up on the screen.
The extension is forever-free, so you'll never have to pay for it. Unlike other free email trackers, Snov.io Email Tracker has no limitations. Moreover, the extension doesn't add any signatures or logos like "Sent with Email Tracker" or anything like that into the email.
Additionally, you can take advantage of other Snov.io tools to skyrocket the business: Email Finder, Email Verifier, Drip Campaigns, and Technology Checker.