Top 9 Best VPN For PS4 2018 – Sony PlayStation fans have benefited from the quality of content and can be said to have a better console in terms of technical specifications and entertainment features.
After the release of the most recent PS4, it has been discussed whether or not it has the same capabilities for audiovisual content as the PS3. Some claim that the PS3 is better in this regard, and this may be true to a certain extent, at least as regards access to local content in some formats, or in regards to having the possibility to use Universal Plug and Play for streaming on your computer.
However, the same is said about the Xbox One and when comparing the two, the PS4 seems to have a slight advantage. On the one hand, Xbox One requires a cable box to watch TV through the console.
Although both the PS3 and the Xbox 360 are more than capable in terms of local content, Sony offers more features than the tech giant Microsoft offered, with better technical specifications. But in the end, the difference is marginal and does not really have a significant impact.
If you are looking to use a VPN with your PS4 or PS3, you should know that VPN service providers do not offer official support. Video game consoles do not provide connection protocols that allow connections to encrypted servers which needed to be configured. Instead, you will need to use a router or share your computer's internet connection to the PlayStation.
Using a VPN on your Sony PlayStation 4 or 3 can help you access content from services such as the Netflix, Hulu or Spotify, which is blocked in your region. Likewise, it allows you to watch sports broadcasts from around the world.
Internet entertainment can be completely unlocked for you to enjoy, but it is also good to know that all your traffic is protected with encryption. The Sony PlayStation network has suffered attacks in the past and some accounts were compromised.
Having a good password is the first step to protect your data, but encrypt your traffic ensures that third parties can not intercept your information and collect your personal data.
In some cases, a VPN can improve ping speeds and response times for online games on your PS4. This is done by providing a shorter route to a regional server.
For example, if you are in the United Kingdom and want to play on servers in the United States, the regional server you choose may shorten the route used to transmit the data, being more effective than the traditional routes used by your internet service provider.
This is not something that happens in all cases, but it's worth taking into account when you want to play in other regions.
Many users have already started using VPN services since they had a PS3, and if you have one of these consoles and have not used it for a while, a VPN can give it a new life and turn it into a station to access content.
When choosing a VPN for PS4 or PS3, it is necessary to take into account aspects such as speed, access to servers, reliability, security and customer service. Below, you will find a list of best free VPN for PS4.
Why do you need a VPN for the PS4?
To get the most out of your PlayStation 4.
To access geographically restricted contents.
To be safe when you connect to the Internet.
What are the best VPNs for the PS4 2018?
When you get connected to a VPN service before playing your desired games on PS4, it masks your original IP addresses. As a result, you are able to get maximum speeds since your ISPs cannot throttle your internet connections.
However, the task of selecting an appropriate VPN for PS4 is not an easy one. For your ease, we have compiled a list of VPN services that you can consider to secure your privacy on PS4.
As the VPNs mentioned below will keep your data secure while allowing you to access geographically restricted content. Hence, now without wasting much time let's explore the list and all the features of each VPNs mentioned below in the list.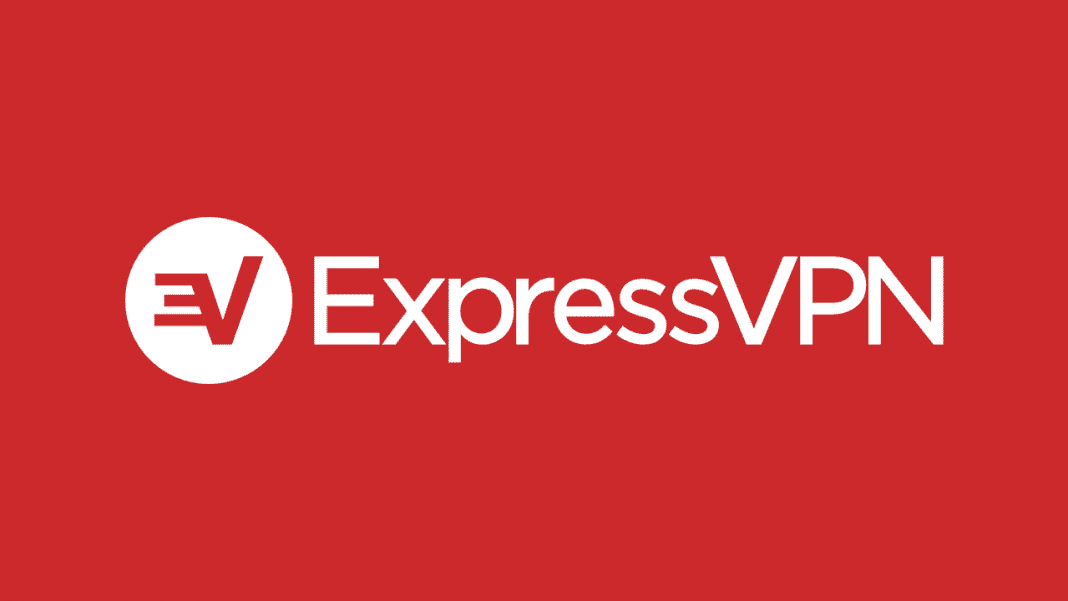 ExpressVPN tops the list of the best VPN providers for PS3 & PS4. For starters, they have excellent customer service and high-quality software for all platforms. The servers are fast and cover 94 countries.
One of the best aspects of ExpressVPN is that it includes SmartDNS for PlayStation. Although they do not promote it, it is possible to configure the SmartDNS service in case you do not have a router yet and do not want to use a shared file network.
The service is a bit more expensive than the competition, but the 30-day trial will definitely confirm the purchase, as they full confidence in the quality of their service.
You don't have to worry about security either — they keep your data and privacy safe with a 256-bit AES encryption key, SHA256 authentication, DNS and IPv6 leak protection, support for various security protocols, and more.
2. NordVPN
NordVPN is easily our favorite one to use, and that's largely because of their affordability and support for customers. NordVPN will set you back a meager $2.75 per month, and will even give you a free 3-day trial to see if you like it first.
After you buy, you can decide whether or not NordVPN is something you like, if you don't like it, simply take advantage of the company's 30 day money back guarantee to get a full refund.
NordVPN is the best for a reason, and that's because they have one of the largest infrastructures in the VPN industry: they actually have well over 4,000 servers at their disposal, reducing overcrowding in order to provide the fastest Internet connection possible.
On top of that, there's over 60 geographic locations that you can connect up to for accessing geo-restricted content. They also keep you fairly protected online by using a 256-bit AES encryption key, SHA256 authentication, DNS and IPv6 leak protection, and so much more.
IPVanish, which covers more than 60 countries, the service is really focused on speed above other aspects. The software is simple and offers fast routes, good ping response times and very little loss of bandwidth.
Each account allows up to 5 simultaneous connections and although it is a bit more expensive than other options, the price is reasonable and the quality of the service is very good.
PlayStation users will probably have to use a router configuration simply to get benefit from the high speeds for streaming services. For Windows and Mac, Internet Connection Sharing will suffice.
If you need more global locations, PureVPN covers more than 140 countries and has more than 700 servers. The speeds are usually very good and the service provides an incredible discount on the annual plans, hence, it offers a very low price. You can connect up to 5 connections at the same time, which makes PureVPN a good choice for families or users with multiple devices.
Once you have selected your provider, setting up the VPN on PlayStation can be a complicated task. As I mentioned earlier, providers do not offer official support for VPN in video game consoles, as they do not offer support for this purpose.
Hence, for this reason, it is suggested to use the VPN on your router. As you can take a look at the tutorials like "how to set up a VPN on PS4 or PS3" to get a good idea of the available options.
OverPlay is a company of the same IPVanish group and operates the same servers, although it offers fewer locations and focuses on SmartDNS. The service works very well to unlock regional content and the website has a great selection of entertainment services from around the world that you can access through your PlayStation.
For a lower cost, the SmartDNS function alone is very good, but if you need VPN too, you can get good speeds, comparable to those that IPVanish offers.
Hence, the OverPlay VPN is another good option for PS4, or previous models, that allows you to turn the console into a complete solution for streaming services.
Following the theme of SmartDNS, if you only want to unlock content, you can use a SmartDNS service instead of a VPN, to get better speed. However, you must bear in mind that you will lose the security and privacy that VPN services offer.
However, the UnblockUs VPN can be a fantastic option for PlayStation users. Works with virtually all devices, including PS3, PS4, PSP, and Vita.
As users can be able to access Netflix international content and automatically get dynamic DNS when they are browsing services outside of their region. Hence, allowing you to enjoy hours of entertainment.
They also offer a VPN service, so you can enjoy both technologies if you wish, but the cost of SmartDNS is just the same as that of most VPN services.
We like what Turbo VPN is offering as well. You don't have to pay for anything with this one, as Turbo VPN offers a fast virtual private network service for free. They do have it ad-supported, which can be annoying, but they're not something that you have to interact with outside of the app.
Once you have it downloaded, open the app, tap the screen, and you're connected to one of Turbo VPN's servers. They keep you protected online with a standard 256-bit AES encryption. They do practice normal throttling, but that's usually during peak, high usage hours. Check it out for yourself below.
Download it now: Google Play
We actually like Hotspot Shield a little more than we do Turbo VPN, but that's because Hotspot Shield offers something for everyone. They have a basic package that is completely free to use; however, it is supported by advertisements. If you decide you like Hotspot Shield, you can pay for the premium subscription, which opens up faster Internet speeds, more features, and gets rid of those annoying ads.
Download it now: Google Play
Tunnelbear VPN is a great option for those looking for something simple. They offer a free version available to anyone. Create an account, and you get access to 500MB of free VPN data on a per month basis. Decide that you like what Tunnelbear VPN has to offer? You can pay for a premium service to get you unlimited data.
On top of that, Tunnelbear's servers are fast and responsive, so you should experience little to no slowdowns. They also have twenty geographic locations that you can connect up to for accessing geo-restricted content. You stay protected with a 256-bit AES encryption key.
Download it now: Google Play
The VPN of good brands will offer you total security along with a tremendous speed so that you can enjoy the maximum number of incredible sessions of games and cinemas.
Hence, get a VPN and simply improve your gaming experience with a high-speed VPN, and if you want uninterrupted fun with your friends simply make sure that the VPN you choose offers unlimited bandwidth. So, what do you think about this? Simply share all your views and thoughts in the comment section below.