Last Updated on March 29, 2019 by Larious
Top 25 Free Calling Apps For Android Devices – We all use android phones for fabulous mobile experience and for fun, this is entirely possible because of Android apps. Most of the android apps are created or designed to help and cherish the Android phone user.
Every android app has its own incomparable features. We all comprehend that Android device has made life very simple and easier, Due to its blended versatility and dependability of mobile communication, Android platform is counted as one of the best for video calling buffs. Indeed, you can make face call to your friends, your family, and loved ones whenever you want just by making few clicks, all you need is an Android application.
With the progress of technology, mobile data network service is sharpened and growing active day by day and all credit go to 3G & 4G technologies. Now you can take advantage of this fast data service in many ways and one out of them is calling feature of the Android smartphone. Most of latest smartphone has a front camera and the probability is that almost all of your friend or business associates is using Android device.
25 Best Calling Apps for Android You Must Have In Your Phone
In this list, We Intend to share with you some best Android App to make free calls,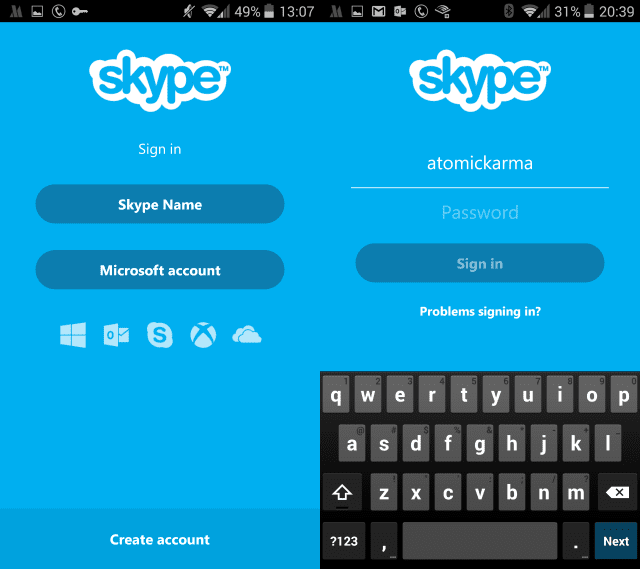 One of the best application to make free Skype-to-Skype video calls, and call phones at Skype rates on the move. Not only this you can make free voice and video calls to anyone else on Skype, whether they're on an Android, iPhone, Mac or PC, as well as IMs to your friends and family.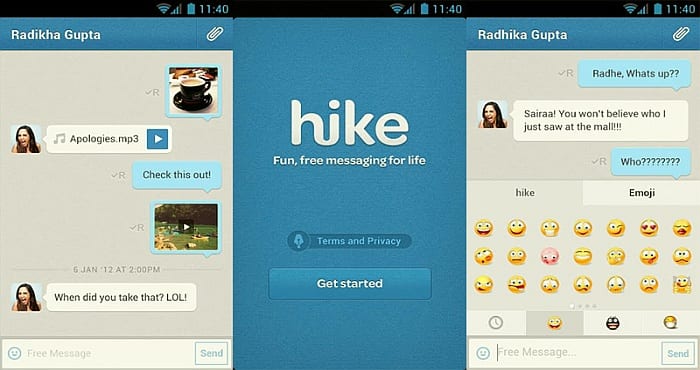 The hike is available in many languages with the help of these you can easily chat in Tamil, Hindi, Telugu, Bengali, Gujarati etc because hikes do support this language. Moreover, it comes with local photo filters so you can easily edit photos. The important part of Hike messenger is it supports Group call, which we can call conference call. You can add up to 100 people in conference calls. It comes up with customized stickers too.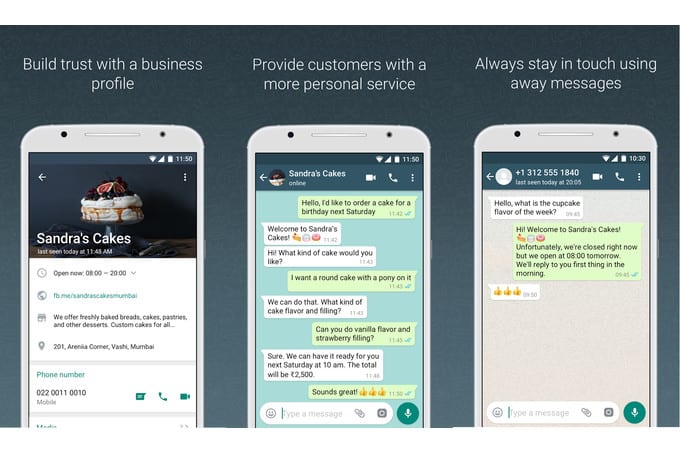 WhatsApp is a simple personal Real-time messaging app. It is one of the most used messengers all over the world, and WhatsApp is available for approximately all platforms like iPhone, Blackberry, Android and Windows versions too.
You can make free calls to WhatsApp friends with a call feature. Trust me, the experience is beyond extraordinary and the sound clarity on-call is just awesome.
Google voice is an android app for the free voice call, allow users to send free text messages and also make free calls domestic as well as international. Users only need to spend some internet data to make free calls or send messages. Users can even listen to voicemail and even read the transcription.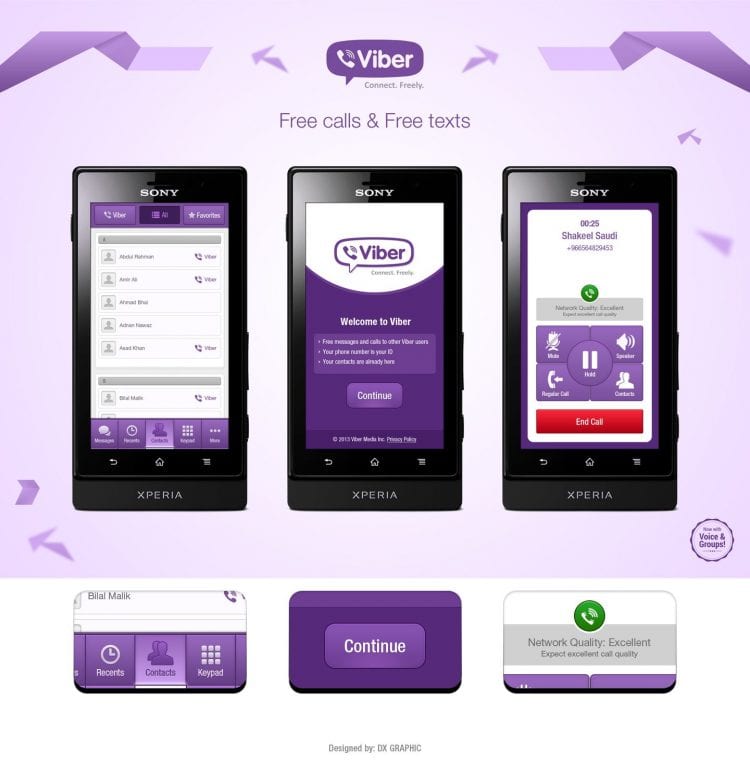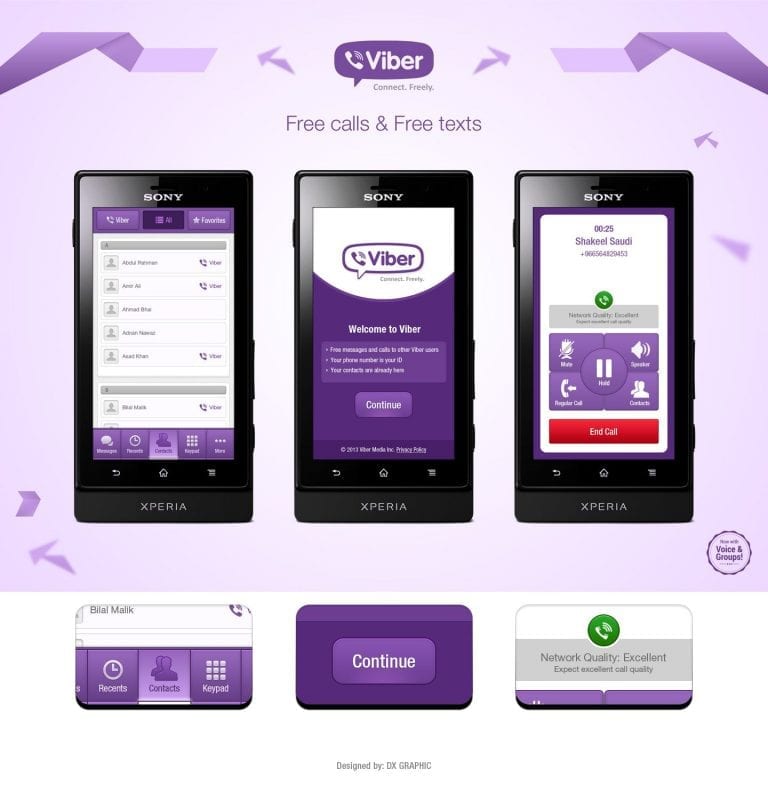 Viber is another free call application for android that makes phone calls, send text and multimedia message, video message and share your current location. You can make your messages interesting and beautiful using the stickers and emotions also can create group messages up to 100participants. The push notification will make Viber easier to see who is calling you that you don't miss the Viber call even if you cannot see at the time of a call.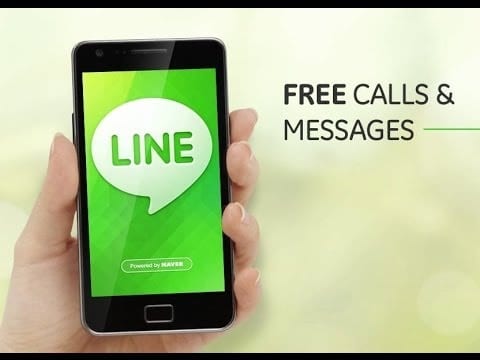 A line is also a user-friendly free call android application that gives users great features to make free voice call any time of the day. Users can also share media as well as text messages with their online friends. You can make calls around the world to any line user on your phone contact list.
Tango is the only video calling app that lets you personalize your video calls using Tango Surprises – fun animations that help you express yourself, entertain your kids, or celebrate any occasion. Use this application to Make Free Video Calls, Phone Calls, and send Free Video Messages.
Nanu app is innovative free calling app in the list and also one of the unique and best android apps. Users can make free calls using this app but interesting things are, it does not need high-speed 3G internets for making calls. You can easily manage with the 2G.
#9 Fring
Fring is counted as one of the best Android apps to make free voice/video calls and group calls with the best video and audio quality. You can use this app just like regular calling, but for free and with group video if you prefer to see your friends from wherever you are. You can also save money on calls to landlines and mobile phones anywhere in the world with Fring.
Another awesome application using which you can make free 6-way group video calls. Using this video chat app for Android, you can make a video call your ooVoo friends that are on Android, iPhone, PC, and Mac. Make video calls over 3G, 4G, and Wifi for FREE.
#11 Yahoo Messenger
Official Yahoo Messenger app for Android is cool option to make free video calls, all you need to do is just install Video Plug-in to enable the call features. Using this app you can also Chat with Facebook friends, make free international SMS, Share Photos & Video and Chat with Windows Live friends.
WeChat is counted as one of the best alternatives to WhatsApp with 300 million users, but a feature which makes this app on the top of WhatsApp is Video Calling. Using this app, you can also make crystal clear voice and video calls fast, reliable, and private.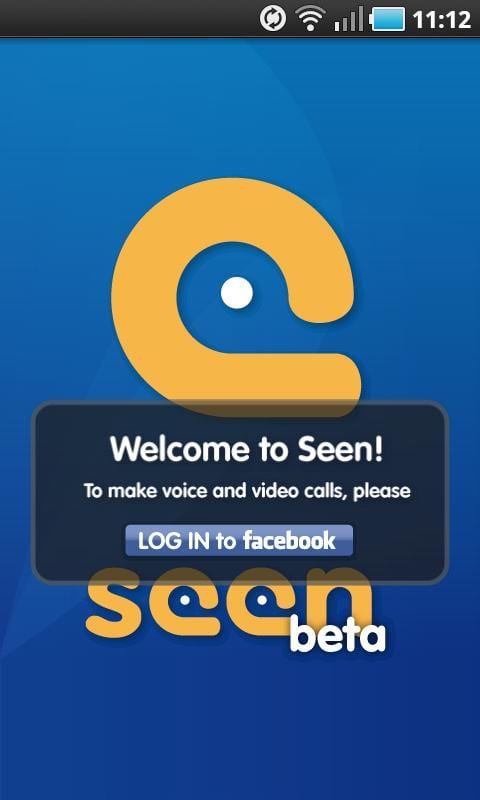 Another better option using which you can make high-quality video and voice calls over Wi-Fi or 3G to your Facebook friends and groups. Better yet, these calls are FREE worldwide. You can also share your visual experiences with your friends.
With this app, you can meet new people through live group video chat. Sing live karaoke, listen to music, join a lively political debate or play group trivia – choose from thousands of live chat rooms. Join our vibrant community with millions of members around the world.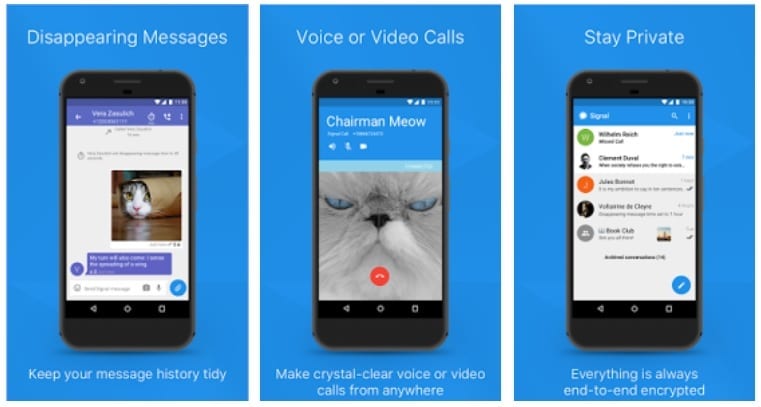 Facebook messenger lets you to reach the people in your life for free. Messenger is just like texting, but you don't have to pay for every message. You can talk as long as you want, even with people in other countries. (Calls are free over Wi-Fi. Otherwise, standard data charges apply.)
Duo is a one-to-one video calling app for everyone – designed to be simple, reliable and fun so you never miss a moment. Video call all your friends across Android and iOS with just one simple app.
Turn your Android device into a free phone. Get a free US phone number that will be able to receive calls and texts from anywhere in the world. In addition, you will be able to call and text real US and Canadian phone numbers using Voice over IP (VoIP) technology. GrooVe IP works on any android device, mobile phone or tablet, and allows you to make calls using the device's data (WiFi or mobile data) connection.
Use Hangouts to keep in touch. Message contacts, start free video or voice calls, and hop on a conversation with one person or a group. Call any phone number in the world (and all calls to other Hangouts users are free!).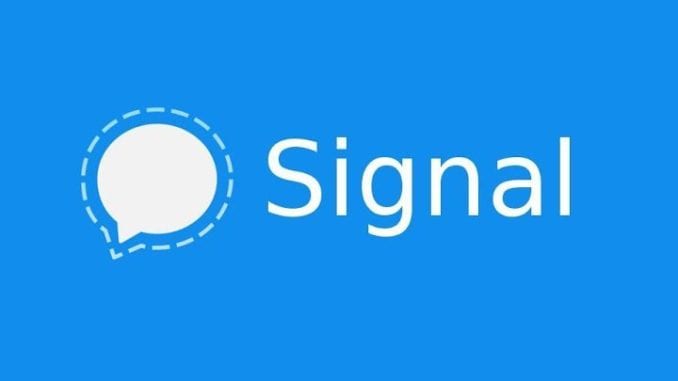 Using Signal, you can communicate instantly while avoiding SMS fees, create groups so that you can chat in real time with all your friends at once, and share media or attachments all with complete privacy. You can make crystal-clear phone calls to people who live across town, or across the ocean, with no long-distance charges.
Slack brings team communication and collaboration into one place so you can get more work done, whether you belong to a large enterprise or a small business. You can message or call any person or group within your team.
Talkray is one of the best Android messaging and calling app that is loved by millions of users all over the world. Guess what? the app allows users to send messages and call friends for free. The app uses the internet to make calls and transfer messages and it is optimized for providing better call quality.
Not only these, you can also start a group calls through Talkray because the app supports up to 25 participants for both calls and messaging.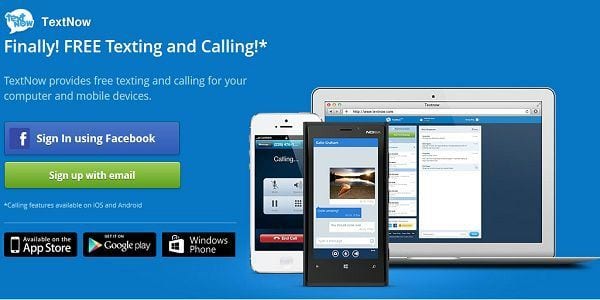 TextNow is another best Android app which you can use to make free calls and send free SMS. The best thing about TextNow is that it provides users their own dedicated number to make and receive calls.
Not only these, but the app allows users to make free calls to US and Canada. So, if your relatives or friends are in US or Canada, then you don't need to pay for making calls.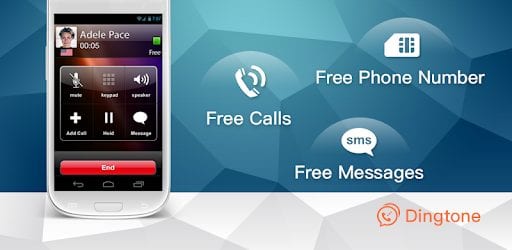 Dingtone is another best Android app which is focussed on calls. You can use Dingtone app to make unlimited free calls, send unlimited text messages to any phone numbers. The app uses WiFi, 3G/4G data to make calls.
Once you sign up with Dingtone, you will get a real US phone number for free, which you can share with others to make and receive calls. Not only these, but Dingtone also allows users to call any mobile or landline number in over 200 countries at super low prices.
#24 Vonage Mobile
Well, Vonage Mobile is one of the best calling app that you can have on your Android. Not just voice calls, the app allows users to make video calls as well. The great thing about Vonage Mobile is that it allows users to start a group video call or conference voice calls.
The app is available on all platform including iPhone, iPads, Android, Windows, etc. So, Vonage Mobile is one of the best free calling apps for android that you can use today.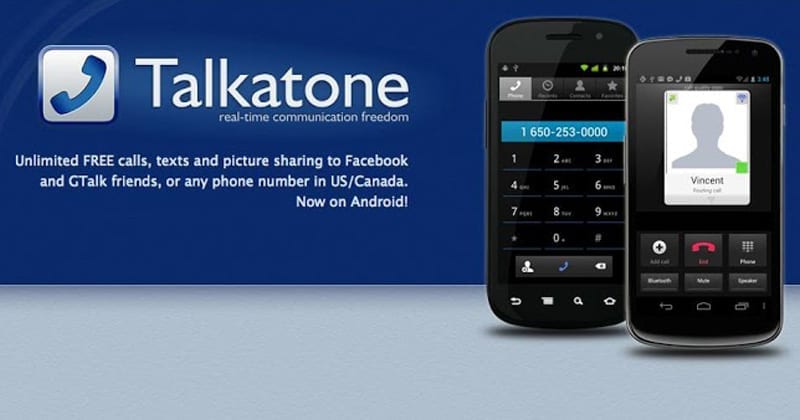 Talkatone is heavily popular amongst Android users and its one of the best free calling app that you can enjoy on your Android smartphone. The app uses WiFi or Cellular data to make free calls. Apart from that, the app also provides you with a free phone number which you can share with others.
Talkatone also allows users to exchange text on the platform and you can make free calls to the U.S and Canada users for free.
Above is the Top 25 Best free calling app for android that can be used for making free calls to people around the world? So you must give a try to this app's and let us know which one you liked the most. Also, you can share with us the app which you already use on your smartphone.